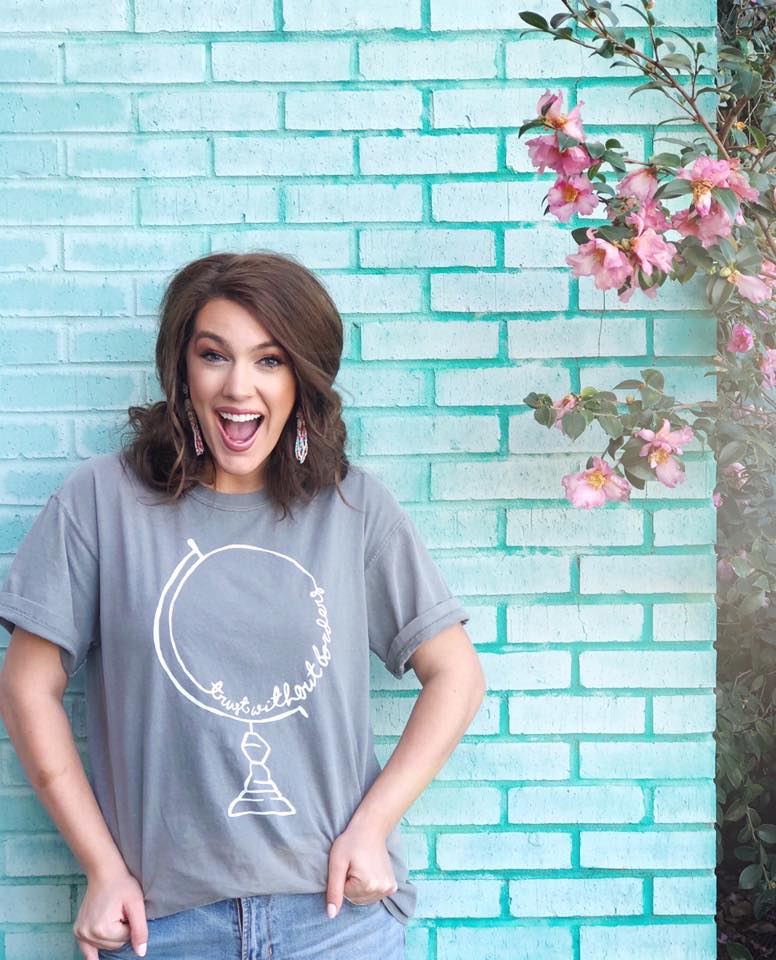 Help us #BRINGGRAYHOME!
We are Joseph and Regan Linton. We are adopting a little girl from India and she is so loved already. Her name will be Gracyn (Gray) and while we have never met her or held her, she is dearly loved and wanted. Due to Indian judges becoming stricter on Americans attempting to adopt children from India, we most likely will have to take two trips to India in a short span of time. Each trip to India will cost approximately $5,000 for airfare and our hotel. We are undertaking another t-shirt run along with a puzzle piece fundraiser to help bring our daughter home. The proceeds from the sale of these shirts will go into our adoption fund, and will be used to cover costs in the adoption process. If we have any extra money after Gray is home, we will donate it to our adoption agency's India program to help future moms and dads bring their child home.
These gray Comfort Color shirts are available in short and long sleeve, as well as tank tops. They feature the phrase "Trust Without Borders" on the front, emphasizing our desire to trust God's will in this process, as well as #BRINGGRAYHOME on the back. .
Thank you for supporting us as we undertake this adventure, and we ask that you keep the two of us and Gray in your prayers!
Joseph & Regan
A note on the products:
If you are in the Hattiesburg, MS area, please choose the (Local) option for the shirt/tank of your choice, and we can bring your shirt to you. For folks outside the Pinebelt area, please choose the (Shipped) option, which includes the shipping cost. Shirt orders will be submitted for printing in early January, and we'll have your shirts available soon thereafter. Sizing is as follows: Chest: 30-32 XS, 34-36 S, 38-40 M, 42-44 L, 46-48 XL, 48-50 XXL, 50-52 XXXL. Thank you again!